CYPRESS SKI CLUB COACHES
Inspiring Skiers for Life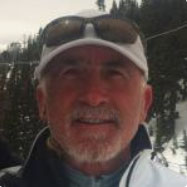 Raul Anguita
Program Director
Raul joined Cypress Ski Club as Program Director in 2012 bringing decades of international experience to our club.
Raul began skiing when he was 4 years old, in a ski area called Antillanca in Chile's Lake District Region. At 8 years of age he began his racing career in Antillanca, moved at 10 years to Santiago and culminated in Raul being the Chilean GS Champion and SL Vice-Champion in 1971.
After retiring from competitive racing, Raul was not ready to leave the sport and began his second career as a ski coach. He is  a certified Level 1 Coach with the Chilean Ski Federation, the Spanish National Ski School and is a Canadian CSCF Development Level Coach. He has coached in Chile, Spain, Andorra, USA and Canada.
He is passionate about equipping children with life long skills through skiing. Raul and his wife Michele have three children, Daniela, Martín and Micaela who have all ski raced. Raul's time is split between Canada and La Parva, Chile, where he works as Mountain Operations Manager during the southern Hemisphere season and runs a business with his wife organizing the logistics for teams that go to train at different areas in Chile.
Raul is looking forward to the upcoming season and would like all parents and athletes to always feel free to contact him.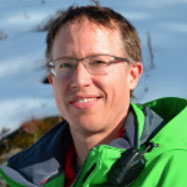 Mark Anderson
U14 Head Coach
Mark has spent over 15 seasons coaching kids age 10-12 in ski-racing as well as several seasons coaching Dave Murray Ski Camps (adult ski improvement) in Whistler. In addition to being a top level coach, Mark is a an accomplished racer, having competed in all levels of racing from Nancy Greene, to BC and Canada Teams, World Cup DH, as well as NCAA.
He won the 2006 Whistler Technical Ski Championships as well as the infamous Sudan Couloir Extreme Race. Now going into his 5th season with us, he brings a philosophy focused on skill improvement as well as ski enjoyment and a contagious deep passion for the sport of ski-racing and skiing.
Eric Limoges
U10 Head Coach
Eric was born in Montreal and started playing hockey, baseball and soccer at an early age, playing at an elite level for most of his youth. Shortly after moving to Edmonton, he discovered skiing on a school trip at age 11, snowboarding followed shortly after. Eric has coached youth sports most of his adult life. Moving to Vancouver's north shore in 2008 reignited a family obsession with skiing. Today Eric is a level 2 CSIA ski instructor and Level 1 CSCF coach. A father of 4, his children have been involved in snow sports from an early age.